Are Thai dating agencies reliable?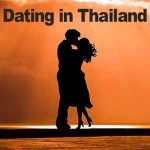 So you have finally decided. After being in a string of unhappy relationships with women from your own country, you have resolved to go for interracial relationships with foreign girls. A lot of your friends have Thai girlfriends and so you also want to try your luck with Thai women. This is a good decision as Thai girls make good partners but the only thing that would bother you is to find the right way to reach your life partner.
Should you hire a dating agency to meet Thai girls?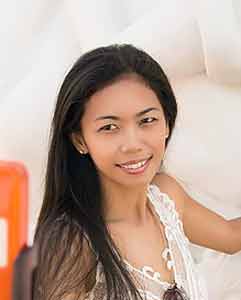 There are several ways of meeting Thai girls and signing up the service of a Thai dating agency sounds easiest. There are plenty of such dating agencies across Thailand that promise to introduce you to single and young Thai women. The cost varies between $2000 and $5000. What would you get by paying this hefty amount? Here lies the real story.
Most dating agencies introduce you to three or four Thai girls in a span of a few days. If you like any of them, it is okay, otherwise, you have to pay again to avail their services. Imagine the amount you would end up paying to just meet a handful of girls.
There is another twist to the story that would frustrate you more. Most dating agencies located in the big cities of Thailand are unscrupulous by nature. These agencies con foreign men who are looking for Thai women. They promise a lot and fleece out money without delivering any result.
There have been cases where they have set up meetings with Thai women who don't meet the criteria of the foreign males. They didn't bother to check the preferences of their clients and selected random women to meet them.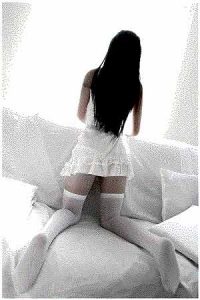 Moreover, some men have alleged that they were introduced to unsuitable women like prostitutes and bar girls. There are reports that some agencies go to the extent of asking their clients to lie to the embassy about where they met their future brides while applying for the visa. Very few men have found their brides through these agencies yet they run their business just because of no complaints against them.
If you really want to hire a dating agency to meet Thai ladies, ask for recommendations from your friends who have used this service. Don't rely on the feedback that you read on the websites or what the agencies say about their service.
Before signing an agency, check what you are paying for. Are they charging you for a few meetings? Are they offering any guarantee? If you like any girl, would they help you in getting the visa?
Remember, there are other ways of meeting Thai girls too. Explore these options as they are more interesting and fulfilling.
Romance Travel to Thailand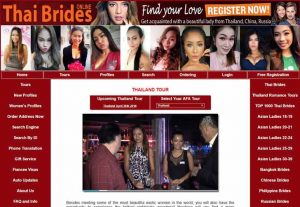 This is the best way to meet single Thai girls. Thailand is a great place for vacationing. With so many beaches, resorts, things to do and delicious cuisine, you would always find yourself busy. Most travelers visit Bangkok and Pattaya but if you have marriage in mind, try the lesser known cities too. Visit the public places like restaurants, beaches, malls, and coffee shops. Thailand being an open country, you would find women in large number roaming around the public places. Strike up a conversation with a girl if you like her and in all probability, she would agree to drink coffee with you.
Have a nice time in Thailand checking out the girls till you find your partner.
If you find this route too adventurous to handle, ask your friends who have Thai girlfriends to help you. The women would have friends and relatives whom they can introduce to you. Make friends with them and soon you would be meeting more girls through them.
Try Thai brides online. This is popular with men who prefer to know the women before meeting them in reality. There are reliable Thai dating sites where you can check profiles of single Thai women. Send them friend requests and find out if you are compatible. Many educated, modern and self-dependent girls look for foreign husbands and hence join the Thai dating sites.
These girls are beautiful, adventurous, and warm-hearted. They are traditional at heart and make good wives. You would meet them mostly on the paid dating sites.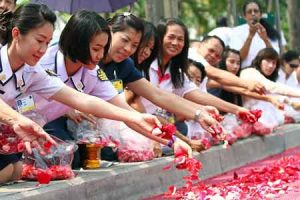 Try to know the girls personally by chatting with them. If you like each other you can video chat and take your relationship further. Once you get comfortable with each other, plan a trip to her country to meet her personally. If things go well, you can tie the knot after meeting her and spending some time with her.
Of course, you have to impress her parents and ask their permission.
There are girls after money, there are girls who cheat and take advantage of men but this is true for every country. As an Asian country, Thailand is a lovely country with beautiful people. We hope you would find your bride very soon and lead a happy life with her.
(Visited 132 times, 1 visits today)